This post is sponsored via my partnership with Blue Diamond Almond Breeze. Read on for an awesome and easy crockpot butter chicken recipe (+ vegan option) ?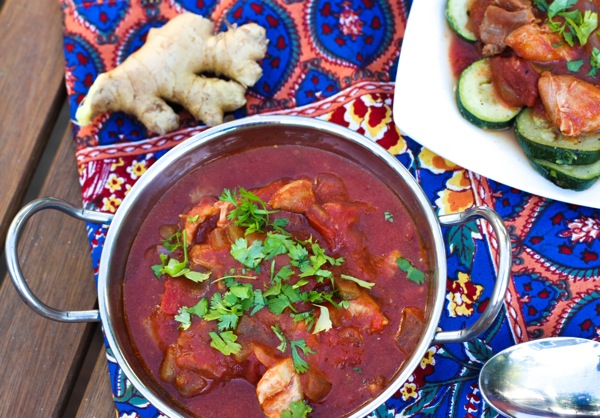 Indian Food Wednesday is back!! When I first started the blog, I would teach a back-to-back spin and Zumba combo on Wednesday nights. It was a tough workout combo, but a lot of fun, and I always looked forward to Indian food dinner with my closest friends afterwards. Things were starting to feel a little de ja vu with my new basketball court Zumba class -we have no mirrors, just like my favorite Valdosta Zumba class- and then I was offered a spin class right before it. Crazy, huh? I declined the extra spin class -teaching schedule is full and a great balance right now- but that doesn't mean Indian Food Wednesday can't start happening again ?

This recipe is the best kind: throw everything into a slow cooker, set it and forget it. Only a small amount of effort went into it: browning the chicken, a little chopping, a little grating and can opening. Nothing major, and the entire thing was prepped and ready to go in 15 minutes. There's nothing like walking in the door and knowing that dinner is waiting for you.
I made this recipe with chicken, but it would also work extremely well with tofu. Just make the sauce on the stovetop and let it simmer for 20 minutes. While it's simmering away, bake some firm, cubed tofu, seasoned with olive oil salt and pepper. Stir the tofu cubes into the sauce and there ya go.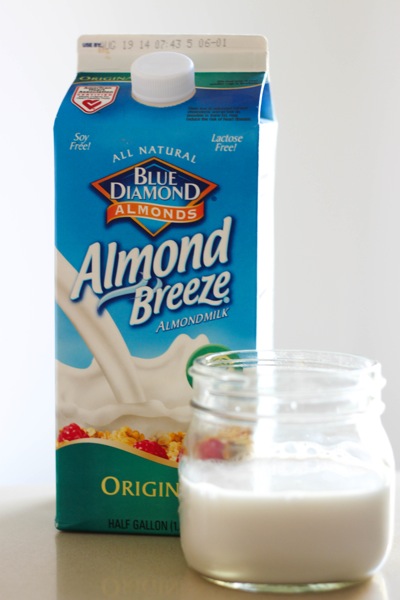 Here's the recipe if you'd like to give it a try! It's especially decadent with Almond Breeze and salted butter stirred in before serving, and garnished with fresh, chopped cilantro.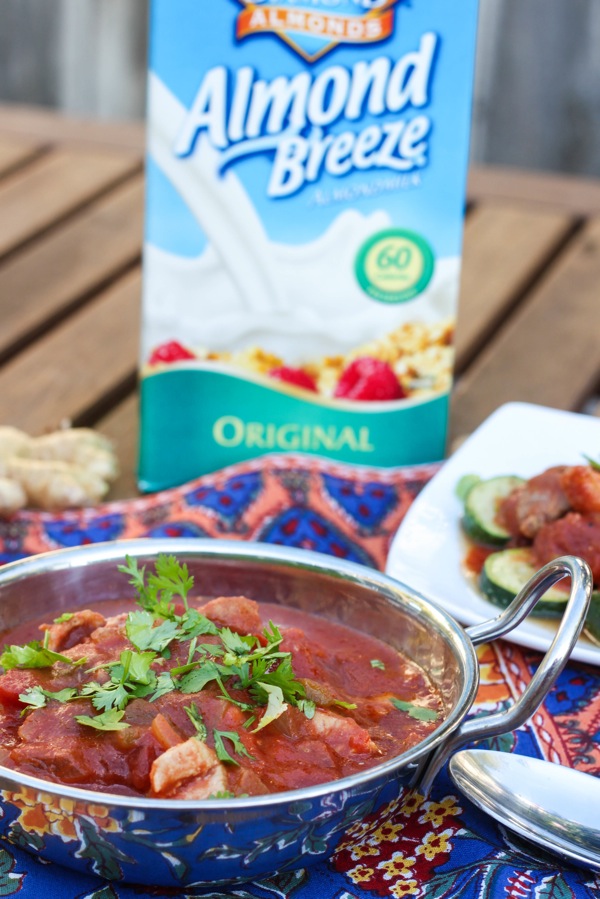 Enjoy!
Print
Slow cooker butter chicken (and vegan option)
A hearty slow cooker meal featuring a creamy sauce and some favorite Indian spices. This is a lightened-up version of a beloved favorite. Vegan option is included in the notes, too!
Prep Time:

15

Cook Time:

240

Total Time:

4 hours 15 minutes
Ingredients
-1.5 lbs boneless chicken thighs, washed and cut into bite-sized pieces
-1 large sweet onion, diced
-1 can tomato sauce (8 oz)
-1 can of diced tomatoes (14 oz), drained
-2 tablespoons tomato paste
-1 can of chopped green chiles (4 oz)
-1 teaspoon fresh minced ginger
-4 cloves of garlic, minced
-1/2 teaspoon cumin
-1/4 teaspoon coriander
-1/4 teaspoon cinnamon
-Salt and pepper
-1 cup Almond Breeze almond milk (I used regular)
-2 tablespoons of butter
-Cilantro, for garnish
Instructions
1. Brown the chicken on the stove (in butter or olive oil) for about 10 minutes, seasoning well with salt and pepper.
2. While the chicken is browning, add the onion, tomatoes, tomato sauce, green chiles, tomato paste, cinnamon, cumin, coriander, ginger and garlic into the slow cooker.
3. Top the slow cooker ingredients with the browned chicken and stir well. Season with salt and pepper before covering.
4. Set the slow cooker to cook on low for 4-6 hours.
5. Before serving, stir in the almond milk and butter, then garnish with chopped cilantro.
6. Enjoy over rice or sautéed veggies!
Notes
Vegan option
-Use a block of your favorite tofu, pressed, drained and cubed.
-Make the sauce on the stovetop by first sautéing the onion, green chiles and garlic in some coconut oil. Season well with salt and pepper. After above 5 minutes, stir in your spices.
-Reduce the heat to low, and stir in the tomatoes, tomato sauce and tomato paste. Simmer on low for about 20 minutes while you bake your tofu cube. (I'd do about 375; season the tofu with olive oil, salt and pepper)
-Remove the tofu from the oven and gently stir into your sauce, along with the Almond Breeze.
-You could also add 1 cup of frozen peas here!
-Garnish with cilantro and serve over rice or sautéed veggies
Favorite Indian food dish? Any weekly meal traditions?
This post is sponsored through my partnership with Blue Diamond Almond Breeze. Of course, all opinions are my own. Hope you enjoy the recipe!